Dumpster Rental Pricing in Hawthorne NJ, Please Call For Lowest Prices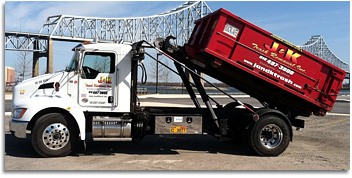 Residential Dumpster Rentals Hawthorne NJ
For homeowners that are doing cleanouts and/or cleanups, residential roll-off dumpsters are an ideal solution. If you have some unwanted junk lying around your house you need to get rid of, we are here to help.
We have household trash dumpsters that can hold any and all types of items from around the house, such as furniture, chairs, tables, clothing, boxes, carpeting, toys, debris from the garage and attic and more.
Construction Dumpster Rentals Hawthorne NJ
We have residential roll-off dumpsters for all types of home remodel and construction jobs. Whether you are remodeling a small bathroom in the basement or doing a full-scale home renovation, we have a container to fit your needs. Our construction dumpsters can house a wide range of building materials, including lumber, tile, drywall, flooring, windows, glass and siding.
Roofing Dumpster Rentals Hawthorne NJ:
Roofing dumpsters are meant exclusively to house roofing materials such as shingles and sheathing.
We carry a wide variety of roll-off dumpster sizes for roofing jobs with competitive prices designed to fit every budget.
Dirt or Concrete Dumpster Rentals Hawthorne NJ
We have containers designed for "clean" concrete or "clean" dirt loads in lengths of either 10 yards or 20 yards.
These containers are ideal for driveway tear ups or dirt removal.
Yard Waste Dumpster Rentals Hawthorne NJ
Those who are doing landscaping or extensive yard work can benefit greatly from our yard waste dumpsters.
These dumpsters are ideal for yard cleanup projects involving small tree branches, shrubs, leaves and grass clippings. PLEASE NOTE: We do not accept any tree branches or logs that are greater than four inches in diameter.
Specializing in Waste Removal Services in Hawthorne NJ
We have a wide variety of residential roll-off dumpsters available for homeowners and land owners that need to remove various types of debris.
If you need to clean out unwanted junk from your house, clean out a house before a move, remove debris from a home remodel project or clean up your yard, we have a container designed to fit your needs and budget.
No matter what amount of debris or junk you have, we offer affordable dumpster rentals in Hawthorne NJ with favorable terms that help take the pain and hassle out of junk removal.
For homeowners, particularly those that do not use waste removal services enough to take advantage of volume discounts offered by other carriers, Budget Dumpster is among the best residential dumpster rental options in the area.
Take Advantage of Our Residential Roll-Off Dumpsters For:
Home Improvement Projects:If you are involved with a do it yourself or professionally contracting home remodeling project, it is important to have a roll-off dumpster on site to collect all the unwanted waste. Our residential roll-off containers can handle all types of accumulated debris, including household waste and building materials such as roofing, siding, drywall, flooring and tiles.
Whether you are just updating a small bedroom or doing a complete renovation, our dumpsters have the capacity you need to effectively handle the job.
Junk Removal or Home Clean Outs:Everyone has some unwanted junk lying around, but if its been a while since you have gotten rid of the clutter in your home, a renting a residential dumpster might be the best place to start.
Our residential dumpster containers in Hawthorne NJ will save you countless trips to the curb or junk yard; these containers can hold all kinds of furniture, garage and attic debris and anything else you need to throw out. If youre not sure where to begin, feel free to check out our guide on decluttering your house.
Disaster or Storm Clean Up: Major storms such as hurricanes, tornadoes, high winds and floods can cause widespread damage. While storms typically only cause minor home interior damage, it is still a pain and needs to be cleaned out.
Our residential roll-off dumpsters are ideal for throwing out items that have been damaged by a storm, so you can get your property cleaned up.
Home Restoration: A home restoration project is a major undertaking. A dumpster in Hawthorne NJ will be needed to remove all the old, decayed and damaged items within the dwelling you are restoring.
We are able to get rid of the majority of construction debris and municipal solid waste, provided it contains no materials that would be considered hazardous, like asbestos and infectious waste. For further details, take a look at our list of banned items.
Landscaping Projects: Major landscaping jobs necessitate the removal of asphalt, concrete, dirt and similar material. We have a residential dumpster to accommodate your landscaping needs.
Heavier materials typically require specialized containers. These containers are also a great tool for getting rid of other general yard waste. Find out more about our dumpster rentals for landscaping.
Moving: Relocating is the perfect time to take a look at your belongings and throw out stuff you dont want or need any longer. Why would you want to hold on to things youve not seen or used in many years anyway?
If you have a large amount of stuff to get rid of before moving, we have a residential roll-off container to accommodate your needs.
Foreclosures and Evictions: When there is an eviction or foreclosure, real estate agents, landlords and cleaners often end up having to deal with a large amount of leftover junk.
This is all too common because those who previously dwelled in the home have little reason to leave the place clean. Our residential dumpsters provide a convenient and cost-effective solution for those who need to remove junk following a foreclosure or eviction.